Magazines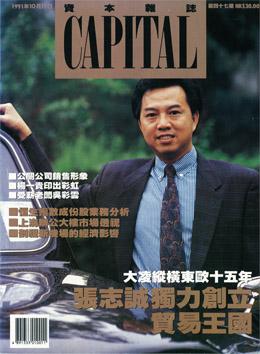 Capital
Oct 15th, 1991

PDF
In 1976, Styland (Hong Kong) Enterprises – later to become Styland (Holdings) Ltd. – was set up with a founding capital of only HK$6,000. This was the beginning of Styland's business and also the beginning of some hard work.
Kenneth went through a series of difficult periods when building up his business. Early on in his life however, he had learnt that one often has to persevere in order to succeed.
After he left school, Kenneth took up various jobs while at the same time attending classes in commerce, shipping and garment production to improve his business knowledge.
One of the highlights of Kenneth's career was a US$24 million contract. Styland quickly adapted in order to handle the large contract and gained important experience and credibility when it was completed successfully.
Kenneth's business philosophy has been to consider his clients' needs first, believing that once they are catered for, the company automatically benefits.